Basketball News
Lower Columbia hires LCC Alum Mickey Polis to head Men's Basketball Program
LCC Men's Basketball: Red Devils hire Longview native Mickey Polis
Joshua Hart jhart@tdn.com | The Longview Daily News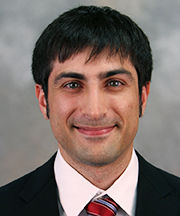 For the past 26 years, the face of Lower Columbia College men's basketball was easily recognizable. It was that of Jim Roffler, who compiled 546 wins in his time with the Red Devils.
LCC fans won't have to worry about getting used to an entirely new face, though, as LCC's new head coach is also a well-known Longview native.
Mickey Polis, a Mark Morris and LCC alumnus, was announced as the Red Devils' seventh coach in history on Thursday. He will take over the reins of a program fresh off a Northwest Athletic Conference Tournament semifinal appearance.
"We got down to five, all impressive candidates. It was a tough call," LCC athletic director Kirc Roland said. "But (Polis) is the complete package. … He's personable, a no-nonsense guy. He has good energy and he comes from a solid lineage, has the experience and is the consummate gym rat."
Polis, 30, played for the Red Devils 2007 and '08 squads that finished NWAC runner-ups before going on to play for Portland State University. From there, he became the Vikings Director of Basketball Operations and spent four seasons in the role before becoming an assistant coach at Linfield College, where he's spent the past five years.
"I really wanted to be a head coach. That's been a goal of mine since I got into coaching," Polis said. "When this opportunity came up, I had to apply. It's a big honor for me to coach at a school that has a history of excellence like Lower Columbia. It's an exciting time."
The Red Devils have six returners and four signed recruits, all of whom will be contacted by Polis in the coming days. From there, it will be about filling the final holes in the roster.
"I've played at a variety of levels both as a player and as a coach," Polis said. "I know what it takes to get to that next level and I can help guys get there. … That's definitely a huge selling point for incoming recruits."
That experience of going from junior college to NCAA Division I player is a big reason LCC went the direction of Polis, Roland said.
"He chased his dreams through our program," Roland said. "He stayed home and went to LCC and then achieved his D-I dream from there. … He's put in a lot of work for this opportunity."
Polis brings a lot of experience from his prior coaches, which include Roffler and MM coach Bill Bakamus along with Ken Bone, formerly of Portland State, and PSU's Tyler Geving. While Polis learned a lot from all of them, his goal is to put his spin and vision on well-established recipes for success.
"I'm not Bill and I'm not Jimmy. I'm just not," Polis said. "They are highly successful coaches though, and you'd be an idiot to not take some of what they have done. But it has to be your own."
Polis has yet to sit down with his players and figure out the systems of offense and defense the Red Devils will run, but he knows that vying for NWAC titles is at the top of the list of goals. And while he admits there could be pressure following Roffler, it's "an honor" for him to do so.
"That's an amazing feat what he's done and the longevity he's had," Polis said. "It's a daunting task ahead, but I just want to build on that and add my own twist."
Polis' pedigree is also in his blood, as his father, Mike, guided the Devils as a head coach for nine years in the 1980s, making the playoffs seven out of nine seasons.
Mike, like Roffler and Mickey, played point guard at Lower Columbia College as well. Mike was inducted into the Hall of Fame in 2014.
Sports reporter Rick McCorkle also contributed to this story.
back