NWAC HEADLINES
Everett freshman Jakobe Ford leaps to 2018 National JC Mark in High Jump - Breaks 43 year old Everett Record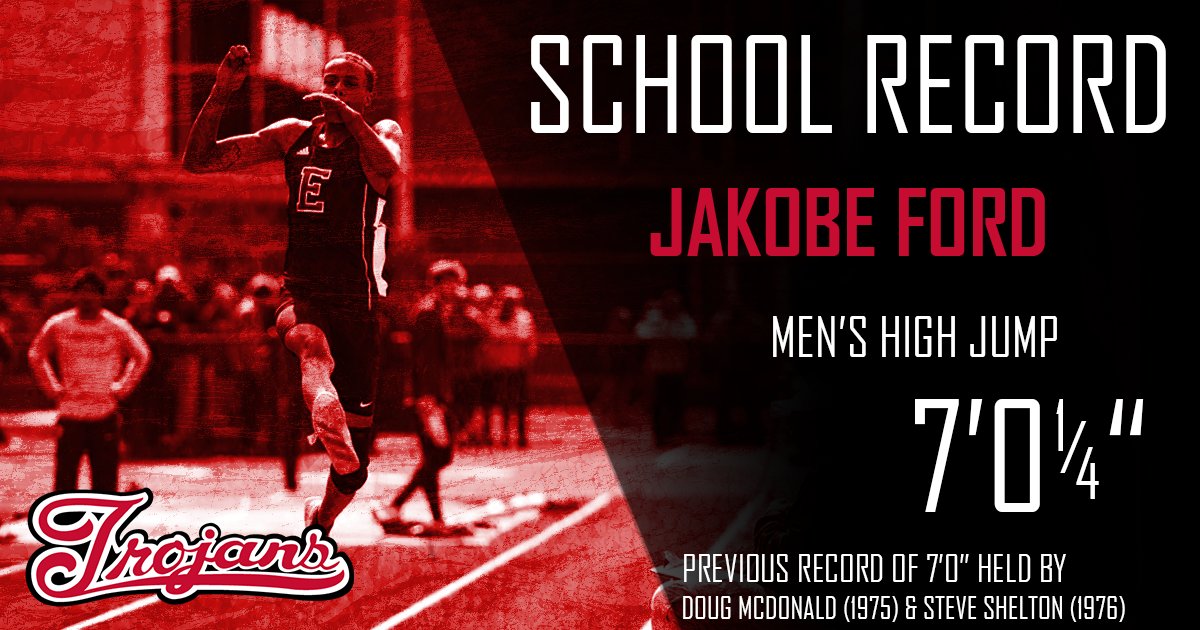 Click to enlarge image
Everett freshman Jakobe Ford broke a 43 year old Everett CC high jump record on Saturday when he jumped 7'0 1/4" last weekend at the Shotwell Invite.
Ford is currently ranked #1 in the Nation for JC High Jump, and 17th of all NCAA and NAIA collegiate high jumpers.
Trojan head coach Tansey Lystad had much to say about Ford's acheivements, "Jakobe is a budding world class talent, who has already made his mark on Everett CC. This past weekend, he jumped 7' .25" breaking the 43 year old school record. He set NWAC leading marks in the High Jump and Long Jump (22'6.5") in his first meet for EvCC. The incredible thing is that these aren't even his best marks. Jakobe jumped 7' 4.25" during indoor track this year at the UW Open meet, which would have ranked him in a tie for 6th in NCAA D1 rankings. Additionally, his Long Jump record is 24' 6", set at the Junior Olympic Championships last summer. He has professional athlete aspirations, and we are excited to see what he is capable of this year and beyond."
Here is a video clip of Jakobe clearing 7'2.5" at last year's WIAA 3A High School Championships.
back