Volleyball News
Lower Columbia's Megan Miller overcomes thyroid cancer to contribute for Devils
2018-10-23 13:43:45
'I'm going to be there': Miller overcomes thyroid cancer to contribute for Devils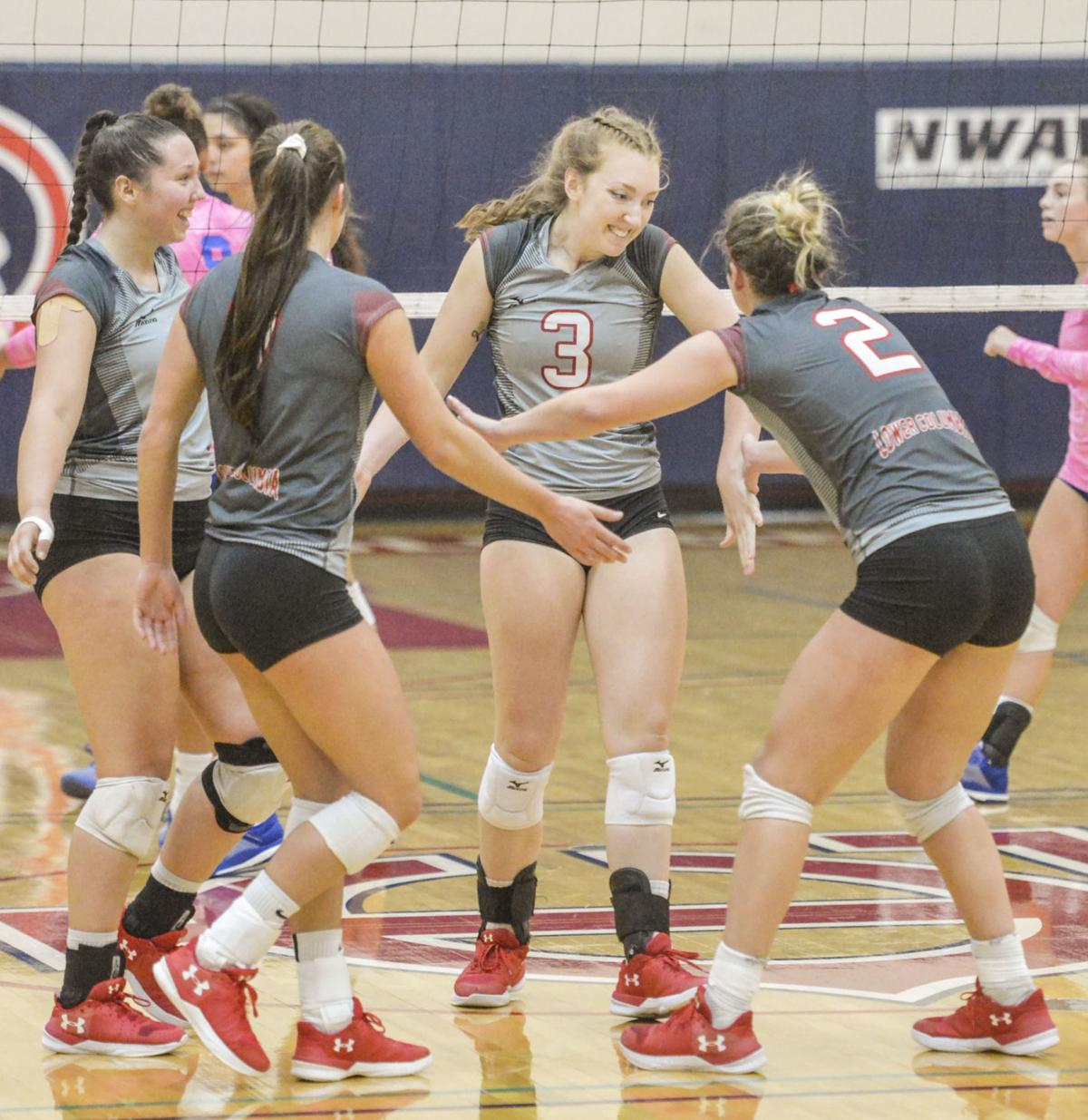 Rick McCorkle rickmc@tdn.com | Oct 20, 2018
A car ride home from Longview to Albany, Ore., during spring break changed Megan Miller's life forever.
"I felt a little lump in my neck," the Lower Columbia College volleyball player said. "Sometimes your lymph nodes will swell up when you're sick, but the lump was lower than that. I felt the other side of my neck and didn't feel a lump there."
It turned out Miller was sick, but not in the way she was thought. A visit to urgent care was soon in the works.
Doctors there thought it was probably a cyst, and that Miller might need surgery to remove it. But, following an MRI, a CT scan and an ultrasound, her doctor decided to do a biopsy.

"That was the worst experience of my life," Miller said. "They stuck eight super-long needles into my neck and pulled out cells to test for cancer. It was so painful, and I was scared to breathe and was crying."

Miller returned to Longview and to her job at Panda Express. When her mother got the test results, she immediately drove to Longview to give her daughter the results.

The young woman had thyroid cancer.

"I didn't know much about thyroid cancer, and I didn't know where my life was going from there," Miller said.

Miller researched thyroid cancer and talked with doctors and endocrinologists. They told her that, as far as cancers go, this was the "best type" to get, as it has a 90 percent survival rate.
"I was in complete shock when I heard," LCC volleyball coach Carri Smith said. "It was a phone call I never expected to get."

On May 7, Miller had surgery at Oregon Health Sciences University in Portland.
Read More at the Longview Daily News
back